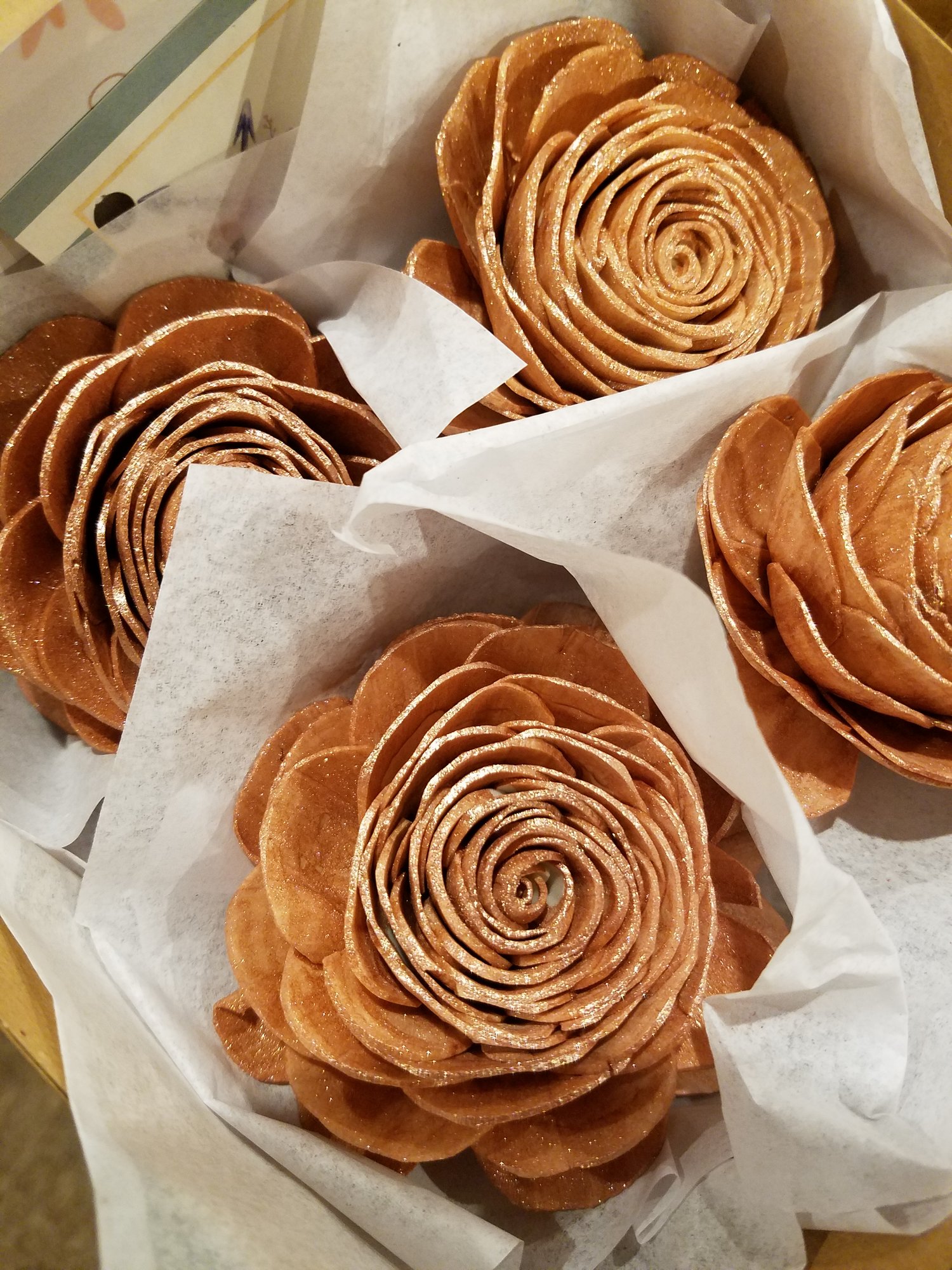 4 pack of boxed wooden rose magnets
These are wood flower magnets! Perfect for your fridge or office. Comes is a cute little gift box with 4 wooden roses.
What are wood flowers?
Wood flowers are made from the tapioca root found in Vietnam, India, and Korea. These flowers are each hand crafted with love and cannot be mass produced. When the flowers are raw they are ivory in color and are soft like a balsa wood. The flowers can be dyed any color and some become more fragile after the dying process. Each flower is unique, some are just ivory, others have bark on the edges, certain flowers take dye in a slightly different shade, and some may even have a small hole where there was a knot in the wood. Each flower is perfectly imperfect just like flowers found in nature.
*Please note*
-All of our crafts are hand made with love and may have subtle differences between products. (colors or flower style may differ per product)
Have a custom request?
Please use the contact us page and we will get back with you within 24 hours.