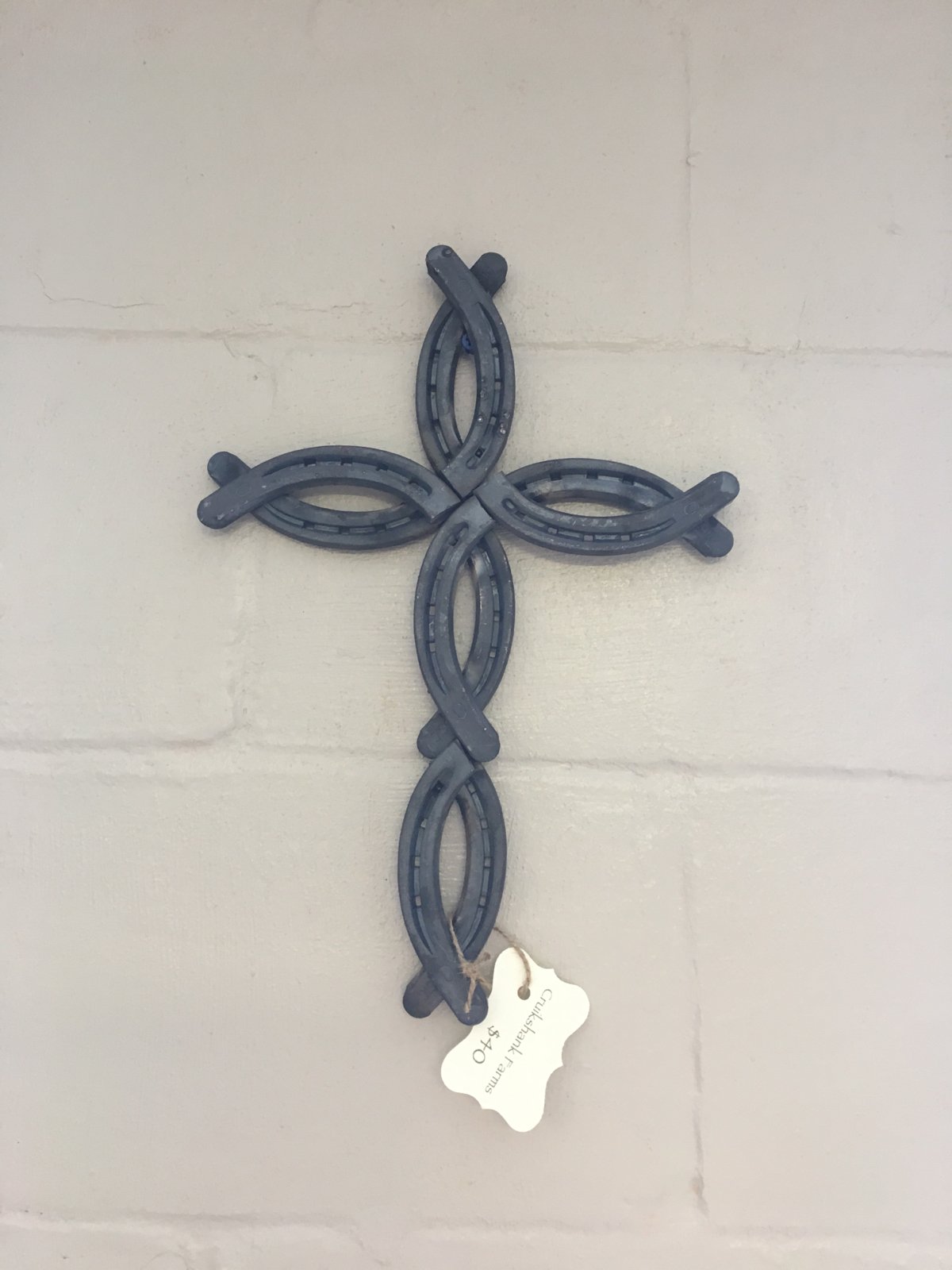 Horseshoe cross
Beautiful hand welded horseshoe cross. This cross is made with new horseshoes and is perfect as a wall decoration.
Approximately 14" tall by 10" wide
*Please note*
-All of our crafts are hand made with love and may have subtle differences between products.
Have a custom request?
Please use the contact us page and we will get back with you within 24 hours.