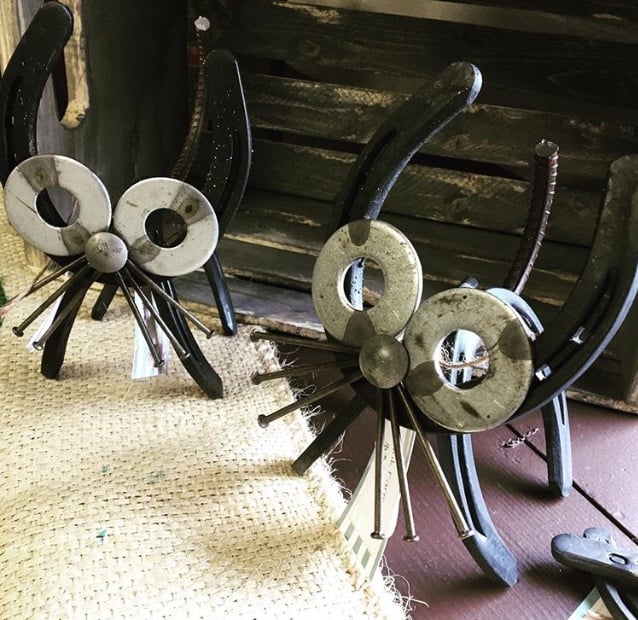 Horseshoe metal Cat
Hand welded horseshoe cat made with new horseshoes. Perfect for outdoor or indoor use. Great as a gift!
*Please note*
All our work is handmade, there may be subtle differences between pieces.
Have a custom request?
Please use the contact us page and we will get back with you within 24 hours..